A-3 SKYWARRIOR ASSOCIATION
Founded in 1998, the purpose of this association is to provide an ongoing, fraternal-social affiliation of individuals who have flown in, maintained, fostered, encouraged, and supported the memory of the A-3 "Skywarrior" aircraft, and who are dedicated to the perpetuation of the legend, history, traditions, and camaraderie associated with it. The A-3 Skywarrior Association is a 501 (c) (3) nonprofit organization.
The Douglas A-3 Skywarrior — descriptively nicknamed the "Whale"— was the largest combat aircraft routinely catapulted off and recovered on the deck of an aircraft carrier. Originally designed for nuclear bombing missions, over 35 years of service saw its many uses include attack bombing, aerial refueling, carrier onboard delivery, jamming, photo-reconnaissance, electronic surveillance, VIP transport and aggressor training.

Please spend some time exploring our website for more information on the association and its activities, including to how to become a member. For inquiring minds, there's also a wealth of historical photos and data.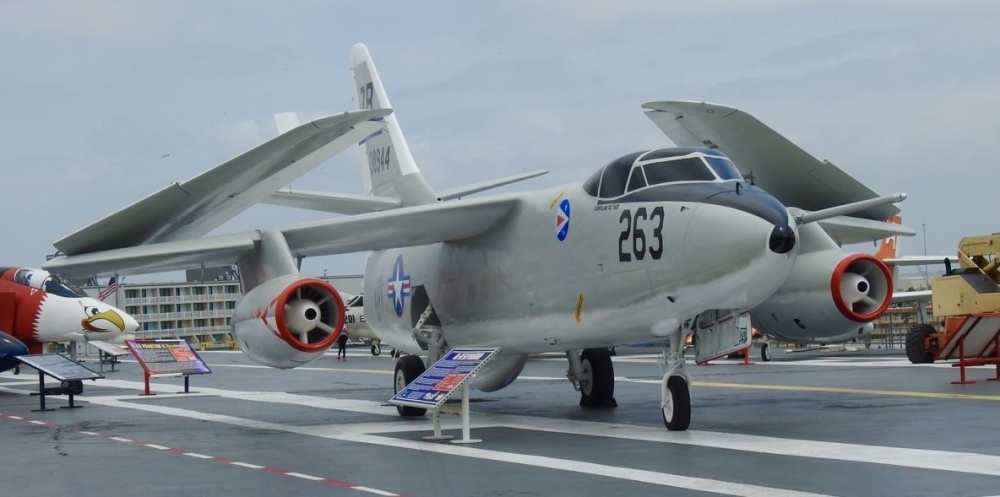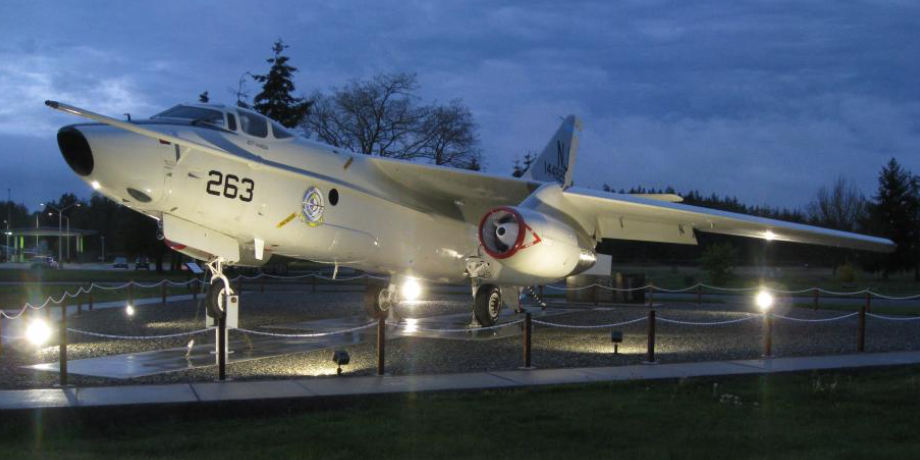 KA-3B 138944, USS Lexington, Corpus Christi NRA-3B 144825, main gate NAS, Whidbey Island
Pensacola Reunion, A-3 Skywarrior Association, April 28th - May 3, 2024
Make your event registration here: https://www.events.afr-reg.com/e/A3SkyWarriors.

You can go the the website and print the form and mail it in with a check or pay by credit card on the website. There is a 3.5% charge for credit cards. I have already mailed my form and check in as of today. No last minute reservations or tickets, so plan early. Cancellations can be made up until 3/26/2024 for a full refund. The $25 registration fee however, is non-refundable.
Hotel Information
The Holiday Inn Resort Pensacola Beach located at 14 Via DE Luna Drive, Pensacola Beach, FL 32561, is

now full

. We have negotiated an A-3 Skywarrior rate at the neighboring:
Fairfield Inn & Suites Pensacola Beach, 16 Via De Luna Drive Pensacola Beach, Florida 32561
for $179-$199 per night. Make your hotel reservations NOW as they will go fast. Here is the link:
Airport Transportation and Parking
Pensacola International Airport (PNS) is where you want to fly in to. If you are not renting a vehicle, you will need to call Uber or Lyft to get to the hotel which is about a 20-25 minute drive. The reunion hotel room rate includes parking ($15 waived).
The Pensacola Reunion 2024 Plan of the Day
Sunday 28 April 2024
1500 Reunion registration open
1600 Hotel Check in
1600 Ready Room open for members
1800 Dinner Sunset Buffet $53 (Ticketed Event)
1900 History of the A-3 power point presentation by John Horton, Oakland Aviation Museum 2000 Open Mic time with Andy & JJ
Monday 29 April 2024
0900 Leave for US Naval Aviation Museum Tour NAS Pensacola
1200 Lunch at Air Academy Dining Facility $35 (Ticketed Event)
1300 Back to the hotel on the beach
1400 A-3 Skywarrior Association Meeting call to order in the ready room 1600 Ready Room open
1700 Leave for Skywarrior Flight School Tour
1830 Hangar BBQ for evening meal $35 (Ticketed Event)
2000 Leave for the hotel on the beach
Tuesday 30 April 2024
0800 Memorial Service
0900 Leave for USS Alabama Tour $13 (Ticketed Event) group tour tour is 2-3 hours
1300 Lunch at Felix's Fish Camp much on way back ($25-$30) per person pay on your own 1600 Ready Room Open
1800 Farewell Diner and Guest Speaker $67.58 (Ticketed Event) Plated Salmon/Chicken
Wednesday 01 May 2024
1000 UFO mini golf tournament $11 w/ military discount (pay to play)
1200 Seafood dining at CRABS on the beach (Sunset room can accommodate) pay on own 1600 Ready Room open
1800 Diner on you own
Thursday 02 May 2024
Your on your own all day (Suggest boat tour - more info to follow) 1600 Ready Room open
Friday 03 May 2024 Mission Complete
Notes: Ready Room is available to members and their family. Beer, wine, water and other soft drinks available and we request a donation for what you take.
A-3 Items to donate
Do you have A-3 Skywarrior associated items and material you wish to donate for future display and/or storage? The Oakland Aviation Museum, California has agreed to host housing such artifacts. Please contact the museum to discuss the nature of items you would like to send them before shipping at: (510) 638-7100
Mr. John Horton, Museum President
Mr. Ian Wright, Director of Operations
OAKLAND AVIATION MUSEUM
8252 Earhart Road
Oakland, CA 94621