A-3 SKYWARRIOR ASSOCIATION
Founded in 1998, the purpose of the A-3 Skywarrior Association is to provide a continuing affiliation of individuals who have flown in, maintained or foster, encourage and support the memory of this Naval aircraft through reunions, museum projects and the maintaining of historical records on this website as well as social media.

The Douglas A-3 Skywarrior — descriptively nicknamed the "Whale"— was the largest combat aircraft routinely catapulted off and recovered on the deck of an aircraft carrier. Originally designed for nuclear bombing missions, over 35 years of service saw its many uses include attack bombing, aerial refueling, carrier onboard delivery, jamming, photo-reconnaissance, electronic surveillance, VIP transport and aggressor training.

Please spend some time exploring our website for more information on the association and its activities, including to how to become a member. For inquiring minds, there's also a wealth of historical photos and data.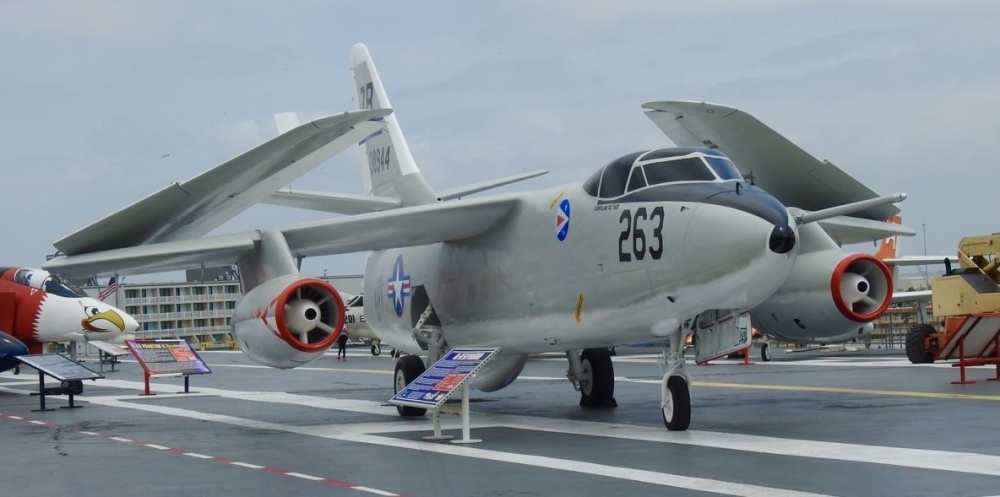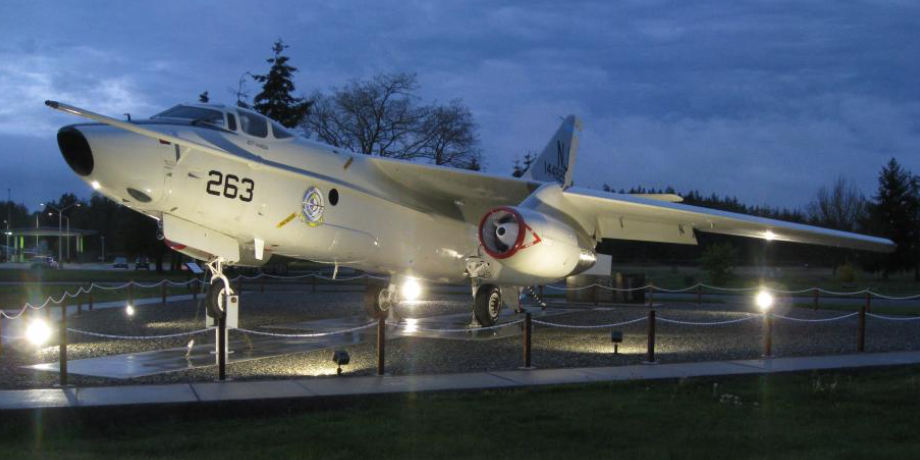 KA-3B 138944, USS Lexington, Corpus Christi NRA-3B 144825, main gate NAS, Whidbey Island
A-3 Items to donate
Do you have A-3 Skywarrior associated items and material you wish to donate for future display and/or storage? The Oakland Aviation Museum, California has agreed to host housing such artifacts. Please contact the museum to discuss the nature of items you would like to send them before shipping at: (510) 638-7100
Mr. John Horton, Museum President
Mr. Ian Wright, Director of Operations
OAKLAND AVIATION MUSEUM
8252 Earhart Road
Oakland, CA 94621
CAPT Tom Maxwell has passed
Long time A-3 Association board member, CAPT Tom Maxwell has passed. His long Naval career included being CO of VAQ-135 in A-3s, and then transitioning the squadron to EA-6Bs. His career included Naval Attache for the Ambassador to Germany, working closely with NATO. He died on August 31, 2022, surrounded by family. His obituary can be found here: Obituary/MatthewTom-MaxwellIII