IN MEMORIAM



In Memory of those of our own who gave their life in service to our country
while on duty with U.S. Navy and the A-3 Skywarrior community.
---
This listing is all A-3 Skywarrior Assn. members who have passed
away since we formed in 1998 thru the present.
A-3 MEMBERS MEMORIAL LIST

____________________________________________________________________________
IN MEMORY

Co-founder of the A-3 Skywarrior Association, Treasurer, and endowed member.


Mark "Swish" Swisher
August 23, 1958 - January 22, 2020

AT2 Mark Swisher was a founding members of the A-3 Skywarrior Assoc. He was instrumental in conseptualizing the A-3 Skywarrior Assoc. and became the treasurer, serving in that capacity for more than 20 years. Mark was very enthusiastic about preserving as many A-3s as possible for display in museums across the country. He will be missed by all.
Below is the link to Mark's obituary
https://www.winscottfuneral.com/obituary/mark-swisher
---
IN MEMORY
Founding board member and endowed member
in
Capt. John "Jack" Edward Taylor
1923- 2009
Capt. Jack Taylor was one of the plank owners and founding members of the A-3 Skywarrior Assoc. He was instrumental in working with our first start up group, later to become the board of directors. Jack was always enthusiastic when the subject of the Skywarrior came up. He also loved the A-3 community from top to bottom and the feeling was mutual. He will be greatly missed.
The obituary below is from the Dec. 3, 2009, Jacksonville Florida Times-Union.
TAYLOR, John Edward Taylor, age 86, of Simi Valley, CA, former long time Orange Park resident, passed away November 16, 2009. He was born May 23, 1923 in Cohose, NY, the son of John Taylor and Mary Adriance Taylor. Mr. Taylor served his country in the U.S. Navy for 39 years, first as an enlisted man and working his way up to the rank of Captain, and having flown in 49 different aircraft at last count. He served in WWII, Korea, and Vietnam and many other missions. His memberships include the Toastmasters, the Association of Old Crows, and the Sit Lux et Fuit Lodge #75 F.&A.M. of Cohose, NY. He was also the long time Chairman of the Housing Finance Authority of Orange Park for 18 years. In addition to his brilliant career, Mr. Taylor also was an affectionate and loving husband and father, brother, and friend who will be deeply missed by his family and many friends. He was predeceased by his wife Elizabeth D. Taylor in 2006 and his daughter Nancy Lee Lawson in 2002. Survivors include his daughter Jan Walker and her husband Stanley of Simi Valley, CA; his sister Betty Crabel; and many other loving family members and friends. Funeral services in celebration of his life will be held at 2:00 PM on Friday December 4, 2009 in the chapel of Jacksonville Memory Gardens Funeral Home, 111 Blanding Blvd., Orange Park with Dr. Bob Bole officiating. Mr. Taylor will be laid to rest with his wife in the Garden of the Masonic at Jacksonville Memory Gardens. Full military honors will be conferred.
Link to funeral home guestbook
---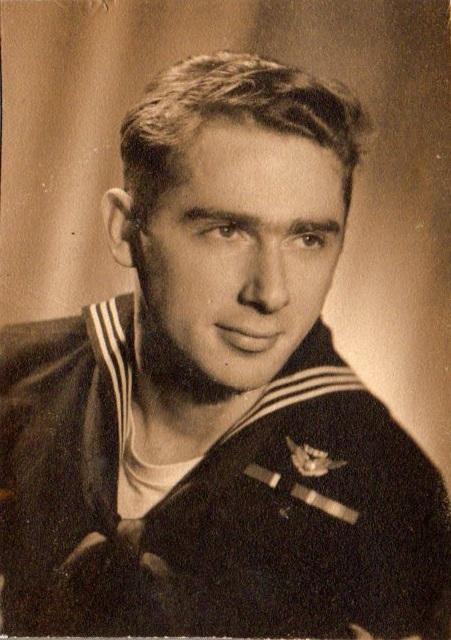 Richard A. Hovious (circa 1958 med. cruise)
Richard A. Hovious passed away after a brief illness in Madrid, Spain on August 18th, 2019 at age 85 - though his official age was listed in all of his records as 88, a direct result of his service in the US Navy.
Richard walked into the Navy recruiting office in Campbellsville, KY in 1948 just before he turned 14, convinced the recruiter he was about to turn 17, and passed the entrance exam. He served in the Korean War and was always very proud of his Combat Aircrew wings. After flying as a crewman in AD's and F3D's for several years, he flew in the A3D as a Bombardier/Navigator for his last six years in the Navy. Richard joined VAH-3 in 1955 and made the 1957-58 "Med Cruise" with them aboard the USS Franklin D. Roosevelt (CV-42), where he sustained injuries on the flight deck that ultimately led to his disability discharge from the Navy in 1961. He joined VAH-8 in '60 and VAH-6 in '61, his last duty station being Whidbey Island, today the site of the A-3 Skywarrior memorial. In his as yet unpublished autobiography he reminisced about flying in and out of Whidbey and his experiences in the A-3, and named in the book's dedication four of his friends and fellow aviators who were killed in assorted A-3 accidents.
After leaving the Navy, Richard went into aerospace engineering and worked for Aerojet and General Electric on some of the military's most sophisticated satellites, weapons and equipment, among them the F4, F15 and the W71 nuclear warhead, and on significant space-related programs including the Apollo Support Program in the years immediately before the moon landings. By the mid-1970s his military injuries and multiple heart attacks had taken a serious toll on his health, forcing him into early retirement, but not - fortunately - requiring him to give up golf. He spent the next four decades travelling the world, living at various times in the Dominican Republic, Costa Rica, Panama, Mexico, Venezuela, Italy, France and Spain, which he had first visited in 1953 aboard the USS Coral Sea (CVA-43).
---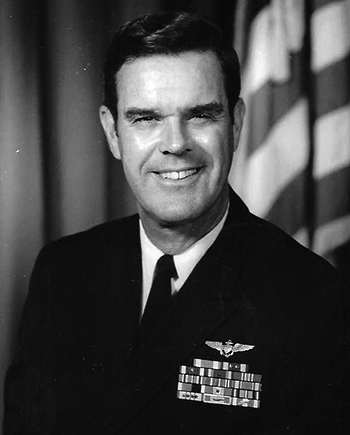 Captain Donald Kerry (Deke) Forbes
, passed away peacefully, surrounded by his children and grandchildren, on January 5, 2020, in Virginia Beach, VA. He was 93 years of age.
Born February 4, 1926, and raised in Massachusetts, New Jersey and Minnesota, he entered the US Navy in 1944 upon graduation from high school. He gained a fleet appointment to the US Naval Academy in 1946 and graduated with distinction in 1950. Upon graduation, he entered flight training, winning his Navy Wings of Gold in early 1952. His first fleet squadron was the world-famous Jolly Rogers (VF-61) where he flew 4 versions of the Grumman F9F jet
fighter from 1952-1955, while making several extended aircraft carrier cruises. ln July 1955, he reported to the U.S. NAVAL POSTGRADUATE SCHOOL, Monterey, CA., earning his BS, Aeronautical Engineering in June 1957. The following year he was awarded an MS, Aeronautical Engineering from the University of Michigan. Later career assignments were with VX-4 at Pt. Mugu, CA, the US Naval War College, and three tours in Heavy Attack Squadrons at Whidbey Island, WA; two squadrons of which he commanded. Sandwiched among the three Whidbey assignments were assignments to the USS Coral Sea (CVA-43) and the Naval Air Systems Command. Post Whidbey tours were as Operations Officer, Commander Carrier Division TWO, and as a distinguished graduate of the Industrial College of the Armed Forces.
He commanded NAS Quonset Point, RI in 1972 and was the 65
th
Commandant of Midshipmen, US Naval Academy from 1973-1976. Retiring from the Navy in 1977, he worked for Booz, Allen & Hamilton until final retirement in 1986.
In retirement, he traveled, played golf and researched and wrote extensively on the natural causes of climate change.
He was a veteran of WWII, Korea and Vietnam; a Trustee Emeritus, U.S. Naval Academy Foundation; and a former member of the Society of Experimental Test Pilots.
He was predeceased by his wife of 63 years, the late Rosamond Marshall Forbes, who passed away in March 2013. He is survived by their three children, Kerry Forbes Johnson (Rick), Dale Kimberly Forbes, and CDR Donald Christopher Forbes, USNA Class of 1981 (Erin); 12 grandchildren and 6 great-grandchildren.
A memorial service will be held on Monday, April 27, 2020, at 1300 in the US Naval Academy Chapel, followed by a reception in Alumni Hall. Inurnment will take place in the Naval Academy Columbarium. Memorials may be made to the US Naval Academy Foundation (Athletic and Scholarship Program), 25 Maryland Ave Annapolis MD 21401.
---
Thank you Wanda for your donation to the A-3 Skywarrior Association
in memory of your husband, Steve Hunker.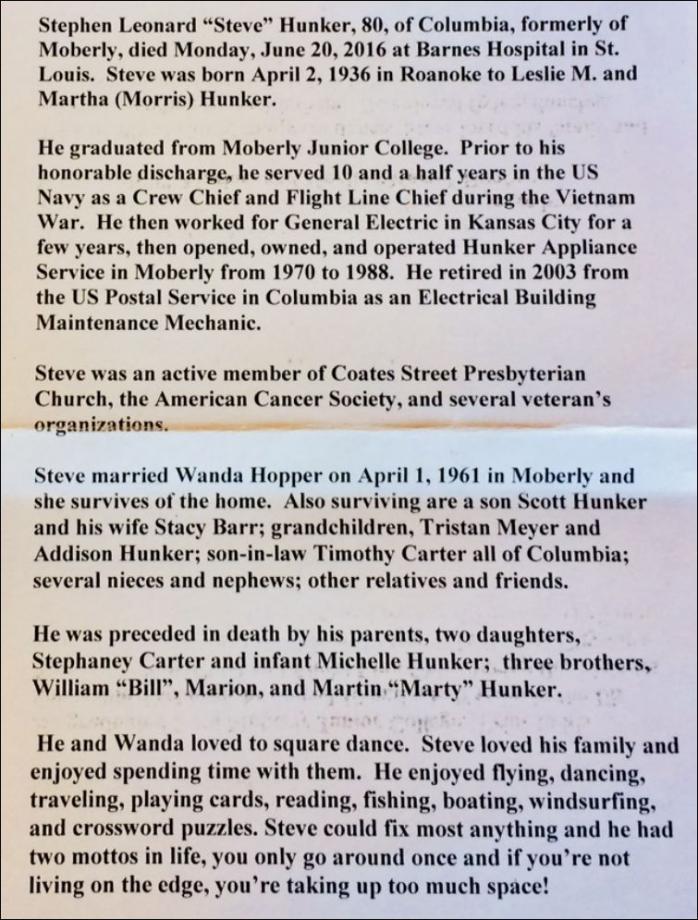 ---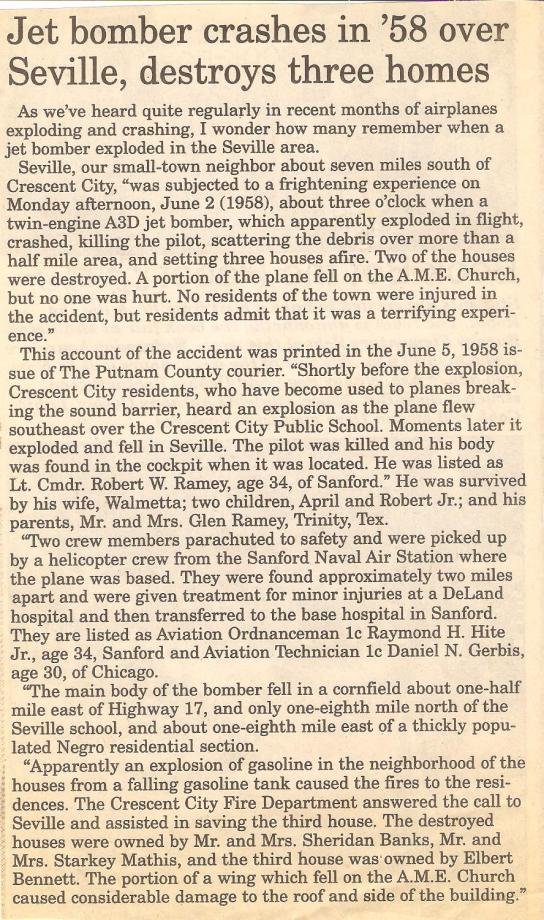 click on image to see the link.
The A-3 Association is seeking more information about the incident.
We do not have a record of this crash and are unable to find any record of it.
If you know any details, the BuNo, the squadron, etc. please contact us immediately.
The decendents of LCDR Robert Ramey are seeking more information.
a3rankin@gmail.com
---