"Save the Whale" - A-3 Skywarrior Displays - "Save the Whale"
These organizations need our support both financially and physically in order to properly preserve them. Please visit or plan your next reunion around one of these museums. Also, you can send a tax-deductible donation to the A-3 Skywarrior Association; we'll collect en masse and pass it on to the museum of your choice. Lastly our birds need care, you can contact these museums, form a working party, and spend some volunteer time restoring the Whales.
These are our birds, they took care of us…now let's take care of them!
Known credits: Mark Swisher, Tom Brennan, Gary Meyers, Dick Ottalonga, Phil Kovaric, Clint Griffin, Al Rankin, Michael Scott, Mike Glenn, Susan Swisher, Carl Richards, Bo Alkinsis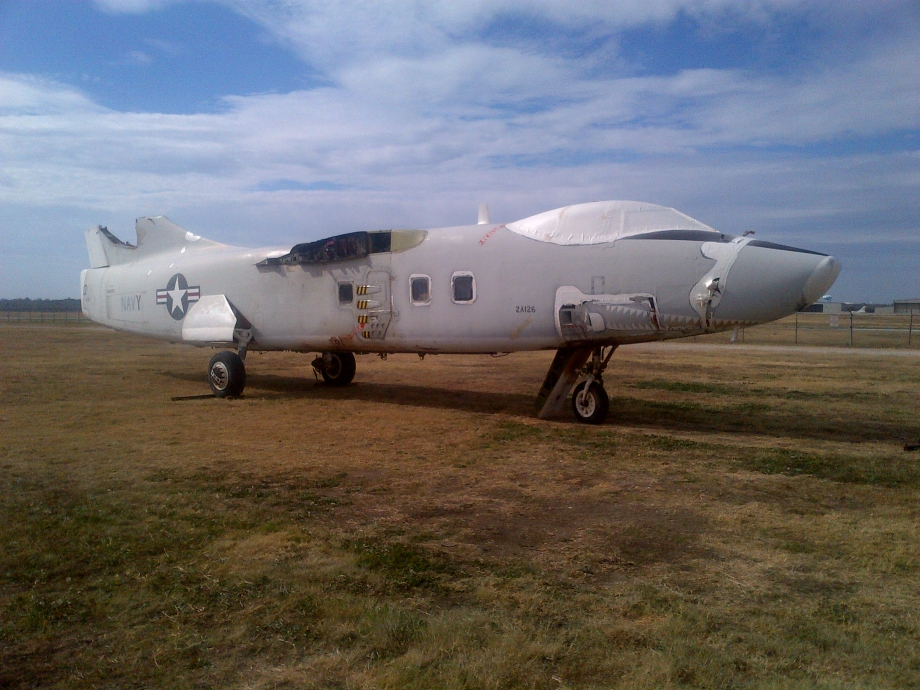 Vintage Flying Museum
EA-3B 146453 VQ-2
http://www.vintageflyingmuseum.org/
Vintage Flying Museum
505 NW 38TH ST. Hangar 33 South
Fort Worth, Texas 76106
Phone (817) 624-1935
Fax (817) 624-2840
Re-assembly and restoration of this aircraft is currently underway. If you would like to volunteer to work on it or donate to it's refurbishment, contact us at the A-3 Skywarrior Assn.
---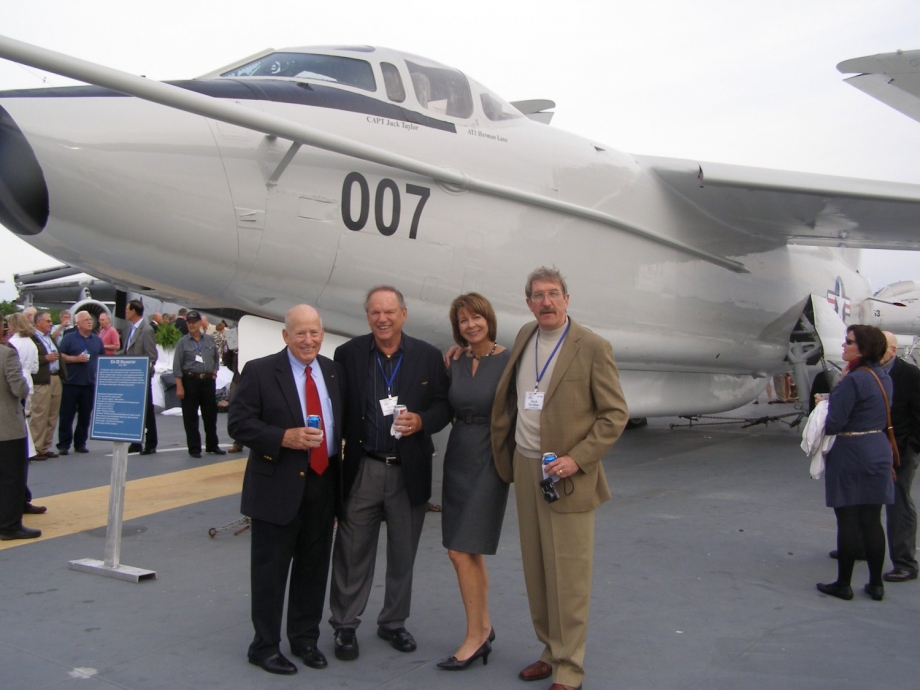 USS Yorktown CV-10
EA-3B 146457 VQ-1 & VQ-2
Patriots Point Naval & Maritime Museum
40 Patriots Point Rd
Mt. Pleasant, SC 29464
The A-3 Assn. along with VQ Assn. and many people associated with this aircraft came together and raised $40K to move her from Rota Spain to Charleston SC. The US Navy provided opportune lifts aboard USS Wasp and USNS Seay. Retired USN VQ-2 personnel in Rota Spain restored her to a towable state and repaired major hydraulic systems.
---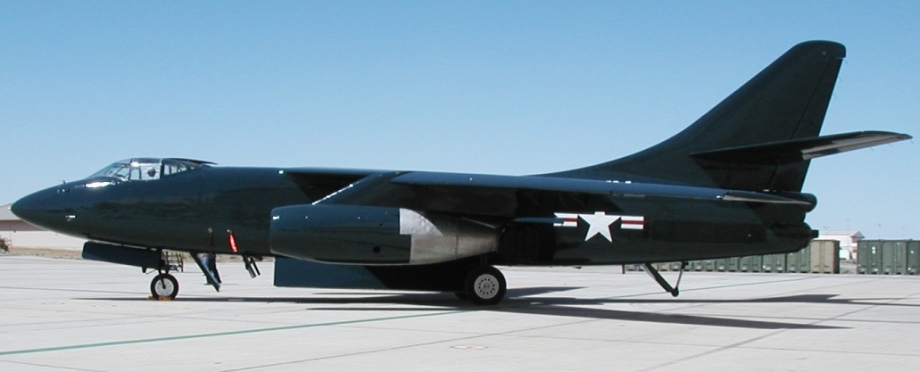 Edwards First Flight Museum
A-3A 135434 VAH-3 & NMC
Air Force Flight Test Center Museum
405 S. Rosamond Blvd.
Edwards AFB, CA 93524
(661) 277-8050
George Wesh, Director 661 277-8050
Mike Glenn – 661-859-8915

---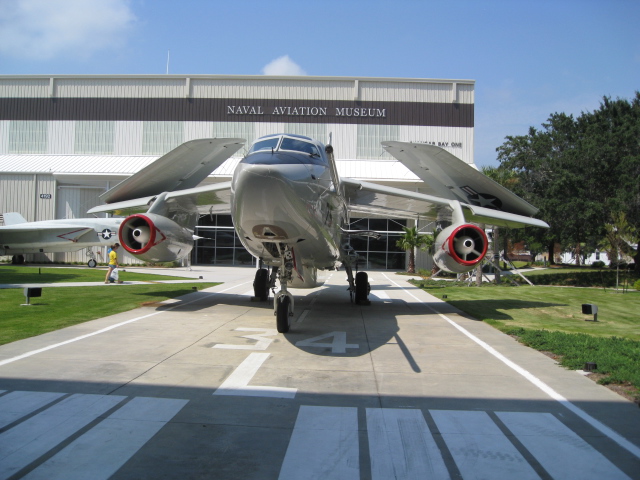 National Naval Aviation Museum
EA-3B 144865
VAH-123, VR-1, VQ-2, RAYTHEON
National Naval Aviation Museum
1750 Radford Blvd, Suite C
N.A.S. Pensacola, FL 32508
PH: (850) 452-3604 or 452-3606
Capt. Ed Ellis
6/30/2011 – Last Flight Date
---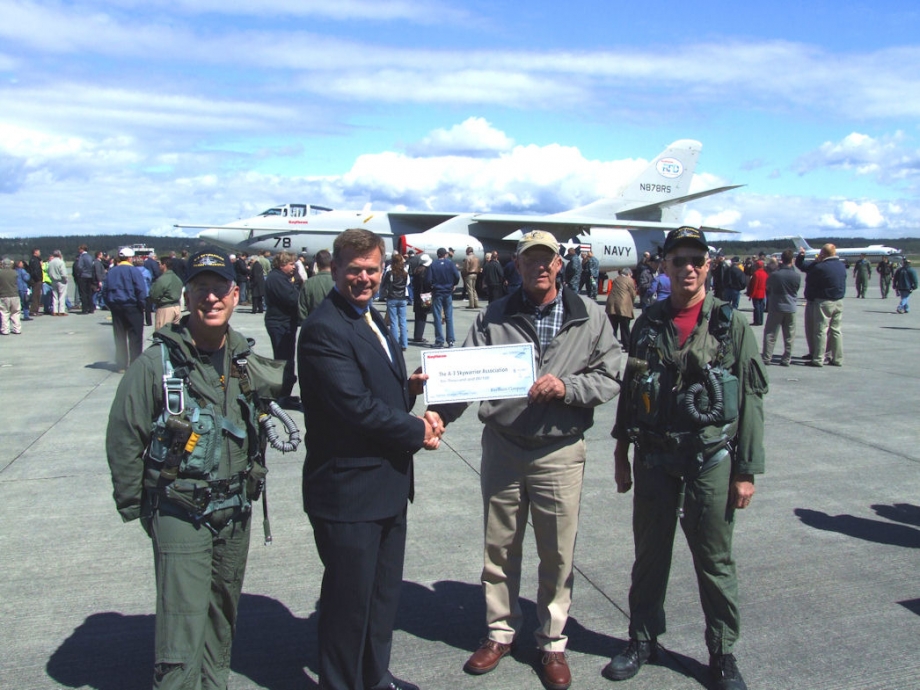 NAS Whidbey Island
NRA-3B 144825
PMTC, HUGHES, RAYTHEON
http://www.a3skywarriorforwhidbey.org/
4/29/2011 – Flight date to Whidbey
---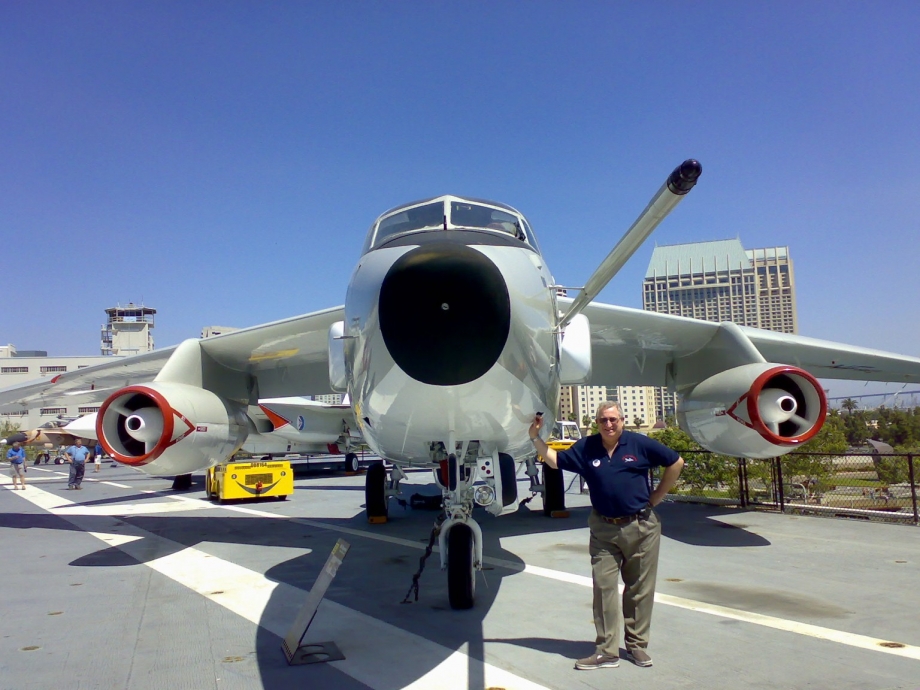 USS Midway CV-41
EKA-3B 142251
VAH-4, VAQ-130

http://www.midway.org/
USS Midway
910 N Harbor Dr
San Diego, CA 92101
PH: (619) 702-7700
POC: Mo Peele, Bobby Reyes
---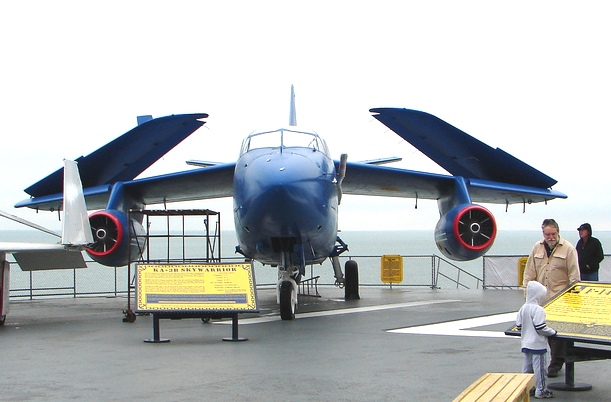 USS Lexington CV-16
KA-3B 138944
VAH-2, VAQ-34, NMC
U.S.S. Lexington Museum
2914 North Shoreline Blvd.
Mailing Address: PO Box 23076
Corpus Christi, Texas 78403
PH: (361) 888-4873
---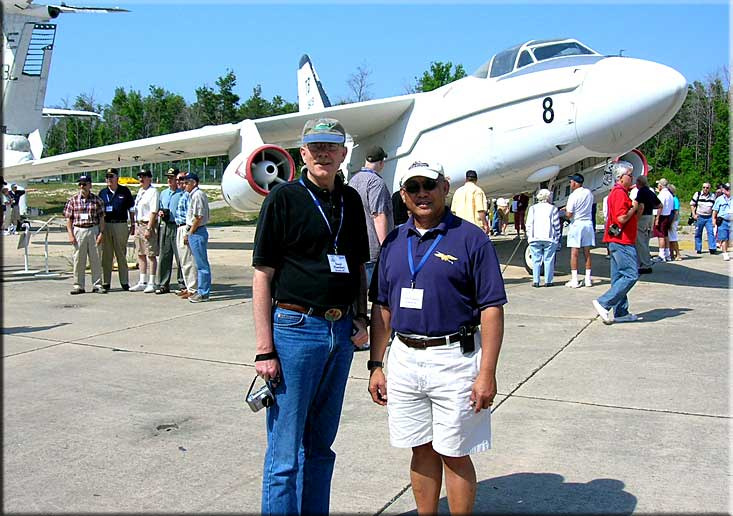 National Museum of Naval Aviation
NA-3A 135418
NMC, VAH-1
National Museum of Naval Aviation
1750 Radford Blvd, Suite C
N.A.S. Pensacola, FL 32508
PH: (850) 452-3604 or 452-3606
Primary Sponsor: Wayne Musgrove – A-3 Naval Aircrewman
---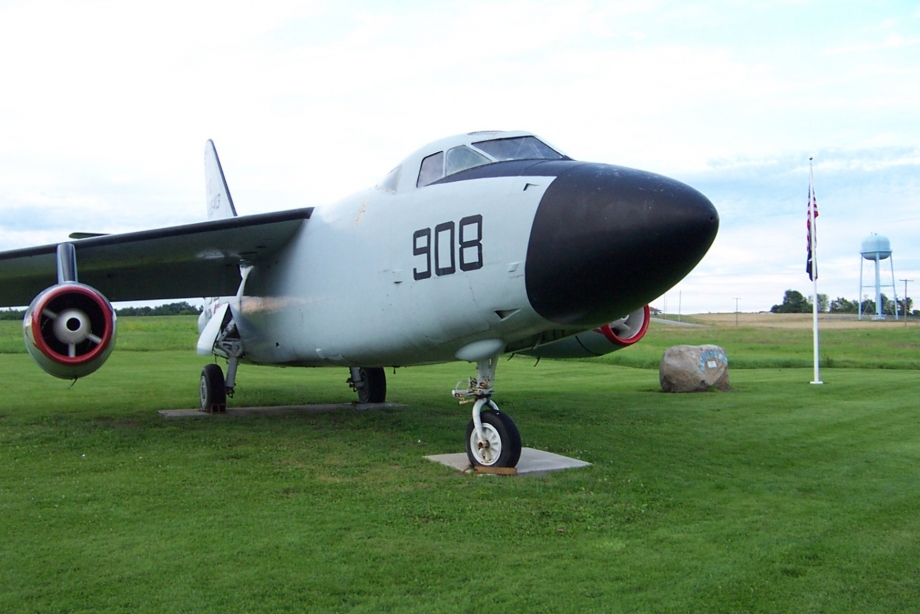 Fulton Couty Airport
XA3D-1 125413 #2 A-3
DOUGLAS TEST DIV.
Fulton County Airport
27 Lee Avenue
Gloversville, NY 12978
Attn: Dick Ottalonga 518-725-3512
John Pashley 518-762-4135
You can see some of the handi-work of our association. It took us years of "red-tape" and other issues but those speed ring engine inlets are now (2010) installed on this A-3 after 30 years without them. Big thanks to Raytheon, NavAir, NMNA, and the Johnstown County departments for approving the request to acquire those speed rings. Also thanks to John Pashley and Dick Ottalonga ( the guys who actually installed them)
---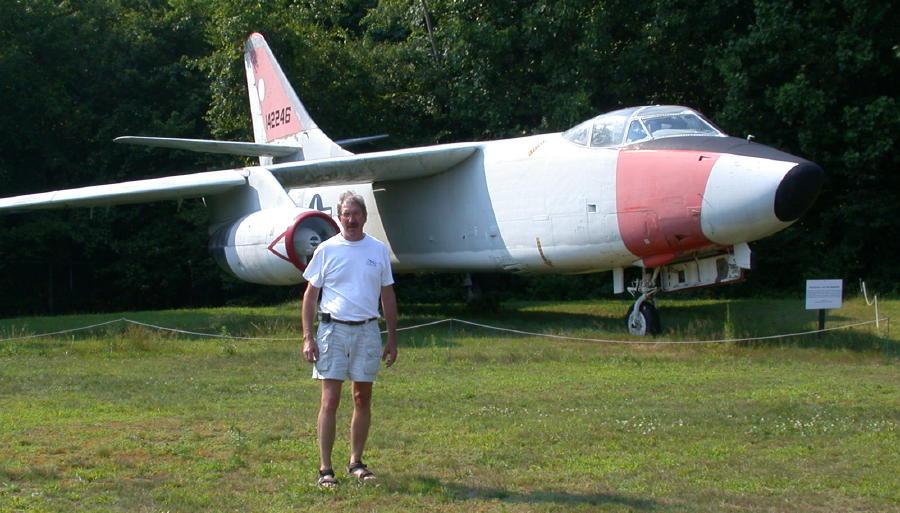 New England Air Museum
A-3B 142246
VAH-13, NATC
New England Air Museum
Bradley International Airport
36 Perimeter RD
Windsor Locks, CT 06096
PH: (860) 623-3305
---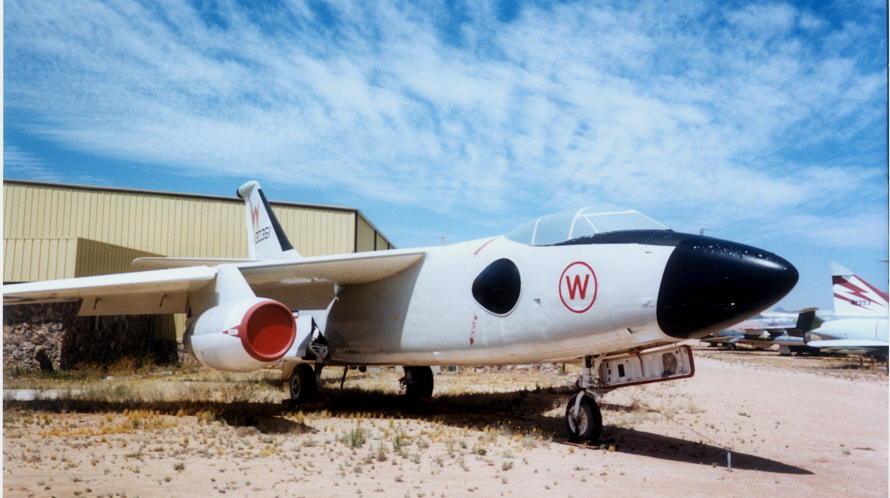 Pima Air Museum, Arizona
EA-3A 130361
NATC, WESTINGHOUSE, NASA, ARMY, VQ-2
Pima Air and Space Museum
6000 East Valencia Road
Tucson, AZ 85706
PH: (520) 574-0462
---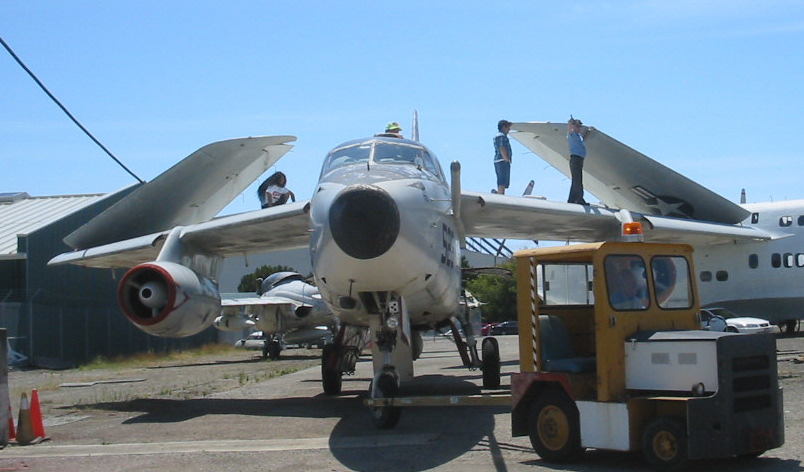 Oakland Aviation Museum
KA-3B 147666
VAH-2, VAQ-130, VAK-308
http://www.oaklandaviationmuseum.org/
Oakland Aviation Museum
PO Box 14264 – 8260 Boeing St
North Field Oakland International Airport
Oakland, CA 94614
PH: (510) 638-7100
POC: Ely, Greg [Greg.Ely@mvla.net]
---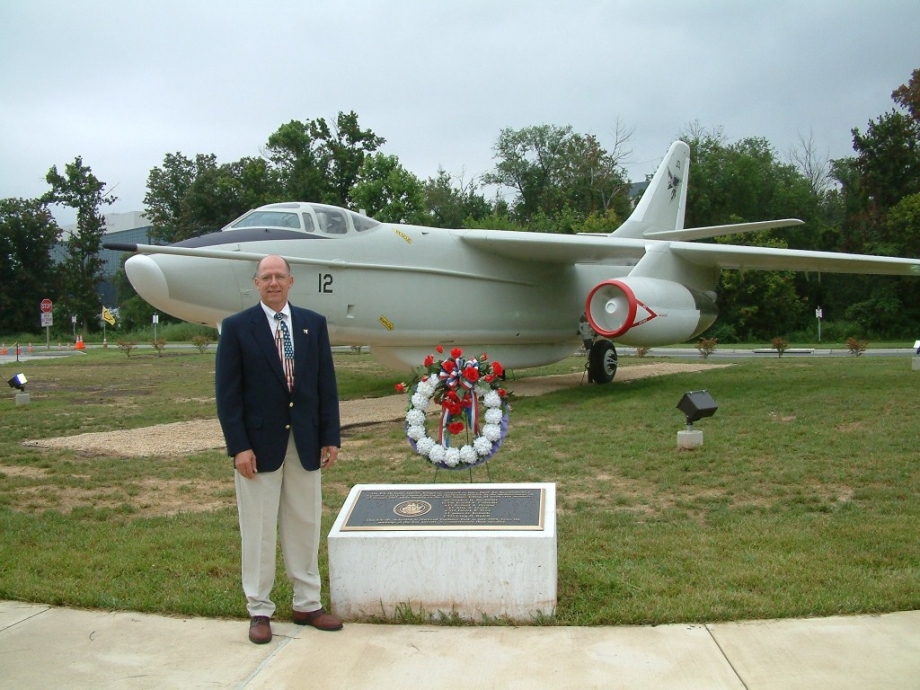 National Vigilance park
EA-3B 146448
VQ-2
http://www.nsa.gov/vigilance/index.cfm
National Cryptologic Museum
Colony 7 Road Rt32 and Rt295
Fort Meade, MD 20755
PH: (301) 688-5849
---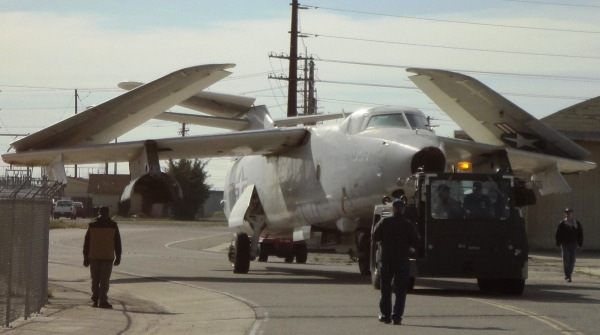 Castle Air Museum
RA-3B 144843
VAP-61, VAP-62, RAYTHEON
http://www.castleairmuseum.org/
Castle Air Museum
5050 Santa Fe Drive
Atwater, California 95301-5154
Office: (209) 723-2178
Joe Pruzzo – 209-201-8289
---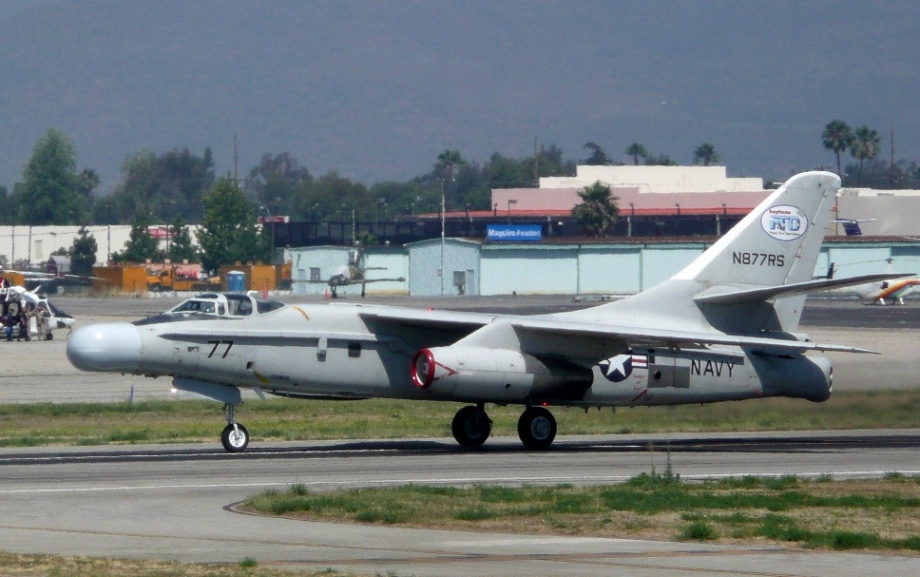 Pacific Aviation Museum
NTA-3B 144867
NARU, HUGHES, RAYTHEON
http://www.pacificaviationmuseum.org/
Pearl Harbor Visitor Center
7 Arizona Memorial Dr
Honolulu, HI 96818+3104
808-423-1942
6/28/2011 – Flight to NAS North Island
---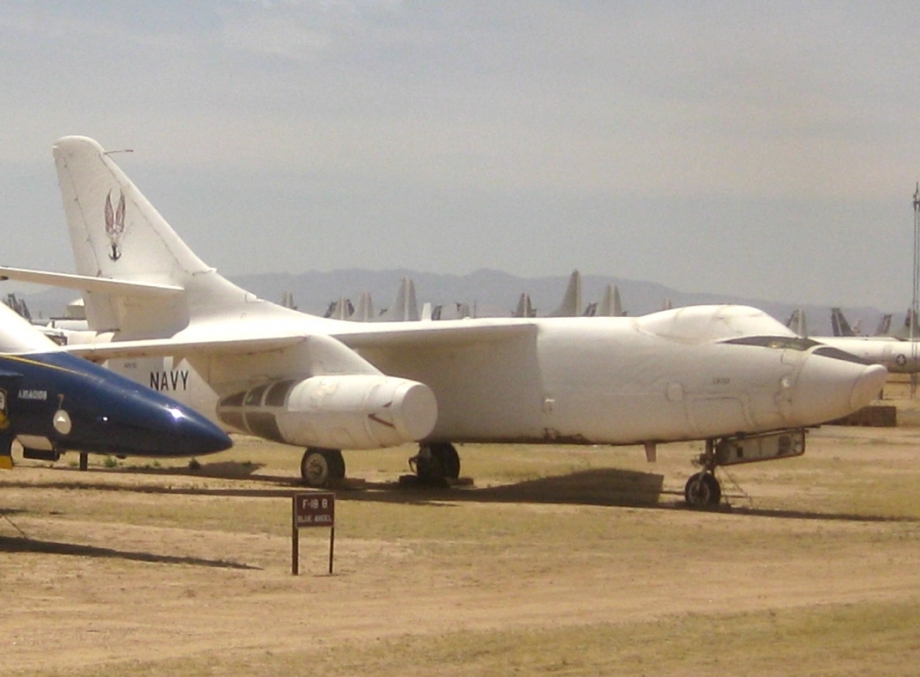 Davis Monthan AFB
NA-3B 142630
NATF, NWC, NPTR, VAH-11, VAH-6, VX-5
Tucson, Arizona
Tours: (520) 574-0462 or (520) 228-3358
This is the bird on "Celebrity Row". There are another 10 A-3's at DM that may be viewed if you ask.

---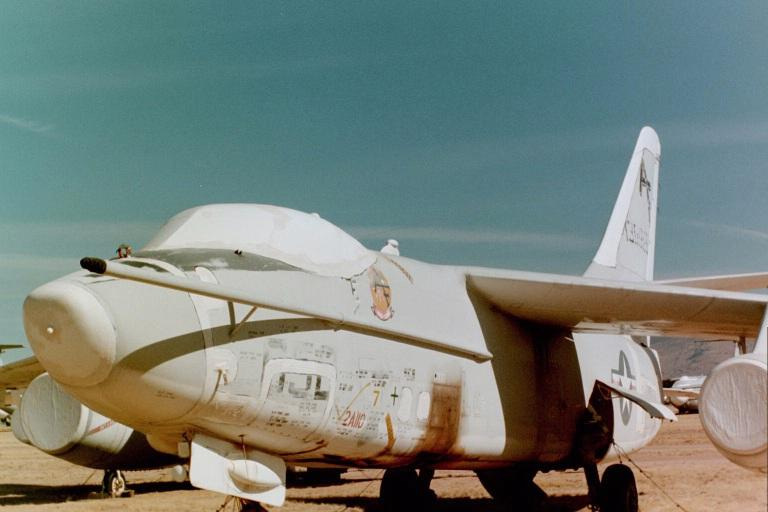 Yanks Air Museum, Chino, CA Airport
KA-3B 138965
VAQ-208, VAH-4, VAQ-130, VAQ-132
The Yanks Air Museum
7000 Merrill Avenue, Hanger A270
Chino, California, 91710
PH: (909) 597-1735
POC: Nat Richards
---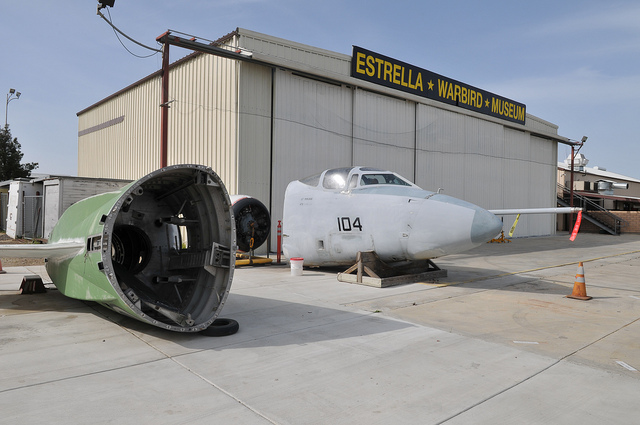 Estrella Warbird museum
RA-3B/ERA-3B 144840 & 144841
NATF, NWC, NPTR, VAH-11, VAH-6, VX-5
---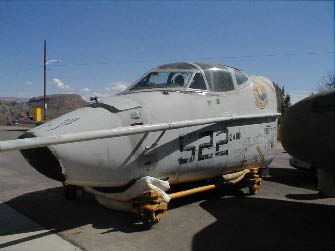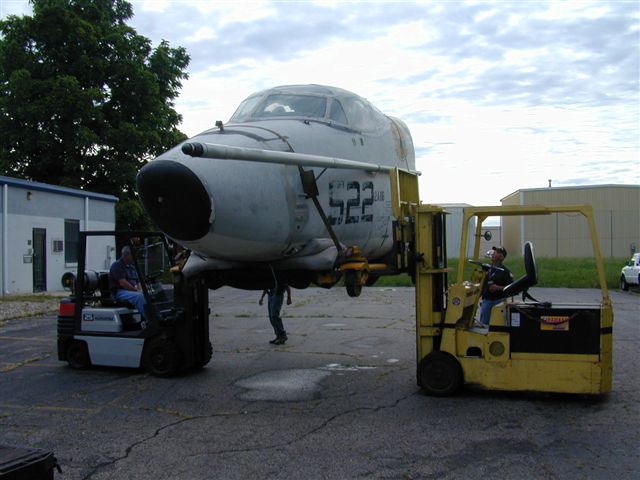 Air Zoo
6151 Portage Road
Portage, MI 49002
269.382.6555
866.524.7966 (toll-free)
KA-3B 147657
Formerly of...VAH-2, VAQ-130, VAQ-208, VAK-208, VAK-308
Custody of this artifact has been transferred (June 2013) from Ennis Gibbs' personal collection to the Kalamazoo Air Zoo museum in Portage, MI. where it will be restored and displayed.

---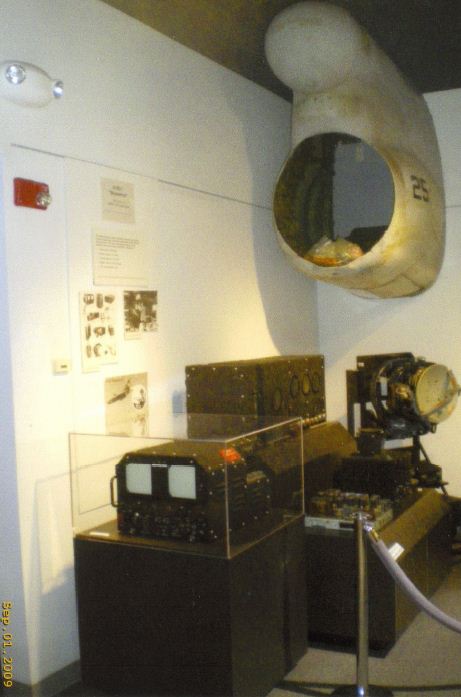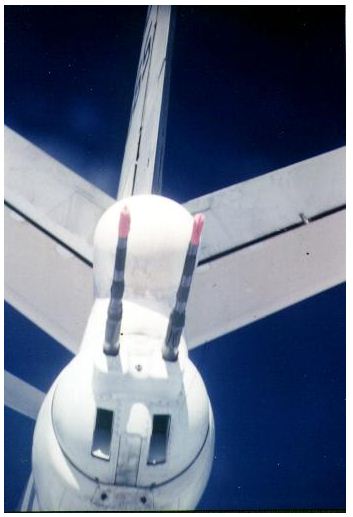 National Electronics Museum
1745 West Nursery Road
Linthicum, Maryland